Translate this page: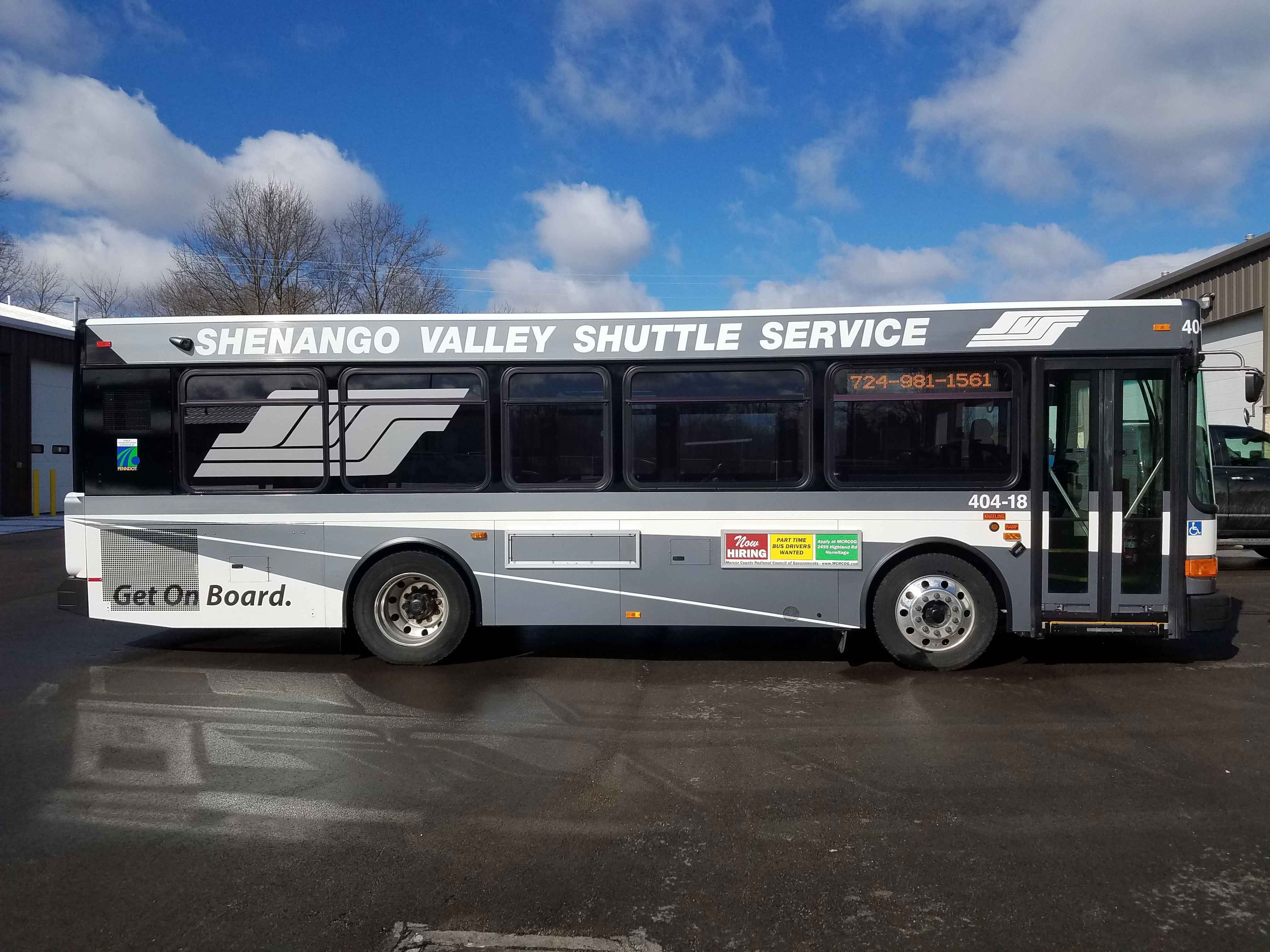 Contact
---
SVSS
2495 Highland Rd
Hermitage, PA 16148

Phone: 724.981.1561
Fax: 724.981.2639

Monday - Friday
8:00 am to 4:00 pm



Calendar
---
December 25
No Shuttle Service
Christmas Holiday


Shenango Valley Shuttle Service - Policies
---
Audio & Video Surveillence
Our buses are equiped with Audio and Video Surveilance. Riders should have no expectation of privacy while riding Shenango Valley Shuttle Service buses.

Fares
To ensure quality service, it may become necessary to increase fares. When a fare increase becomes necessary, the public will be notified well in advance of the increase.

Food & Drink
Food and Drinks will be allowed on the bus as long as they are sealed in their original packaging. Under no circumstances will any open food or drink items be permitted on the bus.

Holidays
Along with most government offices, the shuttle service does not run on selected holidays. These include New Years Day, Memorial Day, July 4th, Labor Day, Thanksgiving, and Christmas. Please call the SVSS office in advance to see if the service is operating for a specific holiday.

Inclement Weather
During time of severe weather, The shuttle service reserves the right to suspend service until conditions improve and it is deemed safe to travel.

Lost & Found
Personal Items that are left behind on the bus will be collected and held for a short period of time. In order to claim any lost items, please call the office.

Requests
For requested stops, as designated in the online and print versions of the schedule, please call at least 30 minutes prior to the requested stop. Due to factors beyond our control we cannot enssure that the stop can be made.

Routes
As travel patterns of our patrons change, routes our buses travel may change as well. When changes do occur, the public will be notified in advance.

Schedules
To better serve the communites along our routes, schedule adjustments will be made periodically. Any changes will be announced in advance of the effective date.


News And Notes
---
SERVICE CHANGE:
From June 12 through August 18, the Courthouse and Express routes will offer service to Buhl Park.

Riding Tips
Policies
Fare Information
ADA Complementary Paratransit Information
Customers With Disabilities


Title VI Complaint Instructions and Procedures

Title VI Policy Notice

TItle VI Complaint Form

DBE Policy

DBE Goal